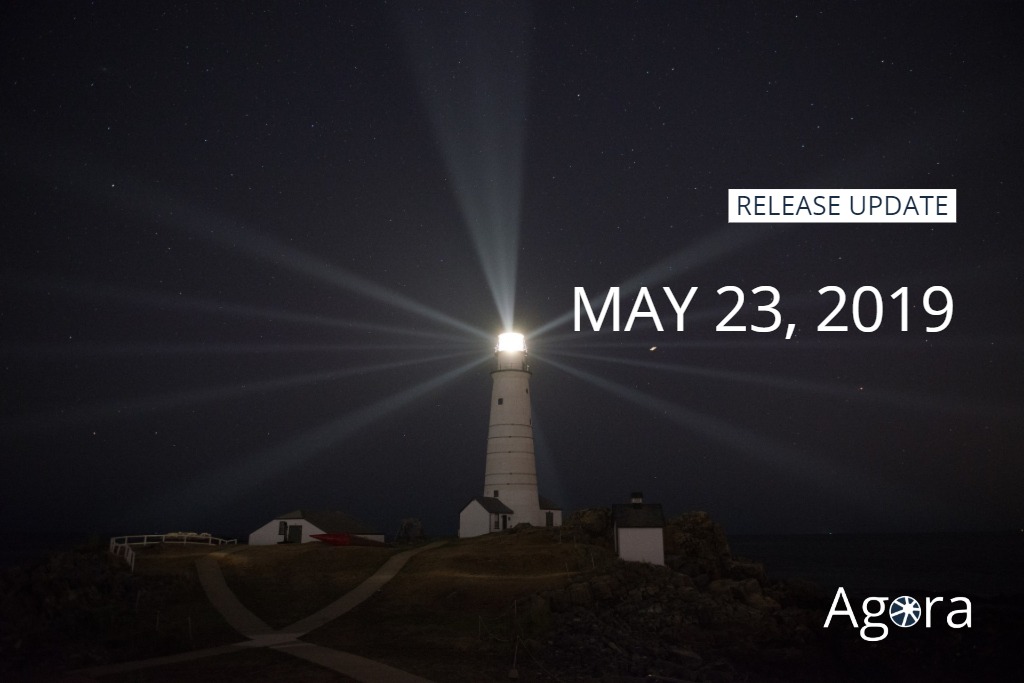 A new version of Agora Plus will be deployed on 23/05/2019, here is the details of this next release:
New + Improved
Flash :
Manufacturers or Agora can now provide you important news via a widget on the home page:

When you click on a Flash a pop-up displays the details of the communication:

Discount :
You will also be able to view current discounts by a widget available on the home page for each manufacturer who have promotions available:

By clicking on a promotion you can directly add the part to your basket:

Import CSV order file
To facilitate the import of orders with a large number of parts with an import file. We have implemented a new feature that will import CSV files in a very simple way with a smart new interface. Once the file is uploaded into Agora Plus, the interface proposes to link the columns of your file to the Agora Plus basket and all you have to do is to import the data.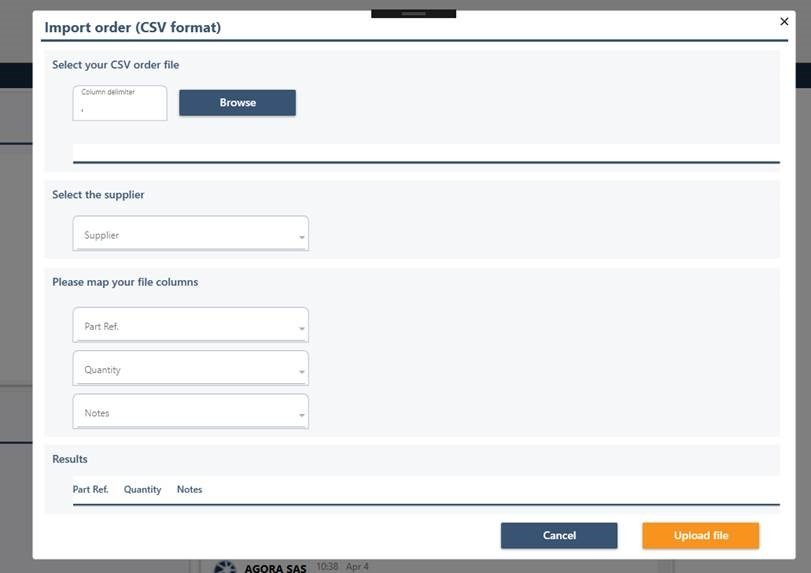 Fixes
Printing orders: Data were missing when printing
When changing the quantities in the basket, the quantity entered was not saved
When changing the notes field in the basket the value was not saved
When viewing an order, the dates were reversed
The availability field has been hidden for some manufacturers
Accessories linked to finished good are displayed for B/S/H (available from May 24th)
Display problem when requesting a quote for a replacement part
Coming Next
New basket:
The basket will be modified to facilitate and accelerate the current process. The shopping cart will also be clearer and will display new information. The shopping cart will also be clearer and will display new information.
Warranty :
The warranty process will soon be integrated with Agora Plus, you will be able to enter your warranty claim directly from Agora Plus.
Agora's Info
Since May 9, AgoraPlus is now the only application available for after-sales service on Tradeplace. We have therefore become the major player in repair in Europe. Our product is constantly evolving and we are at your disposal to make it evolve according to your expectations. Thank you for your confidence.