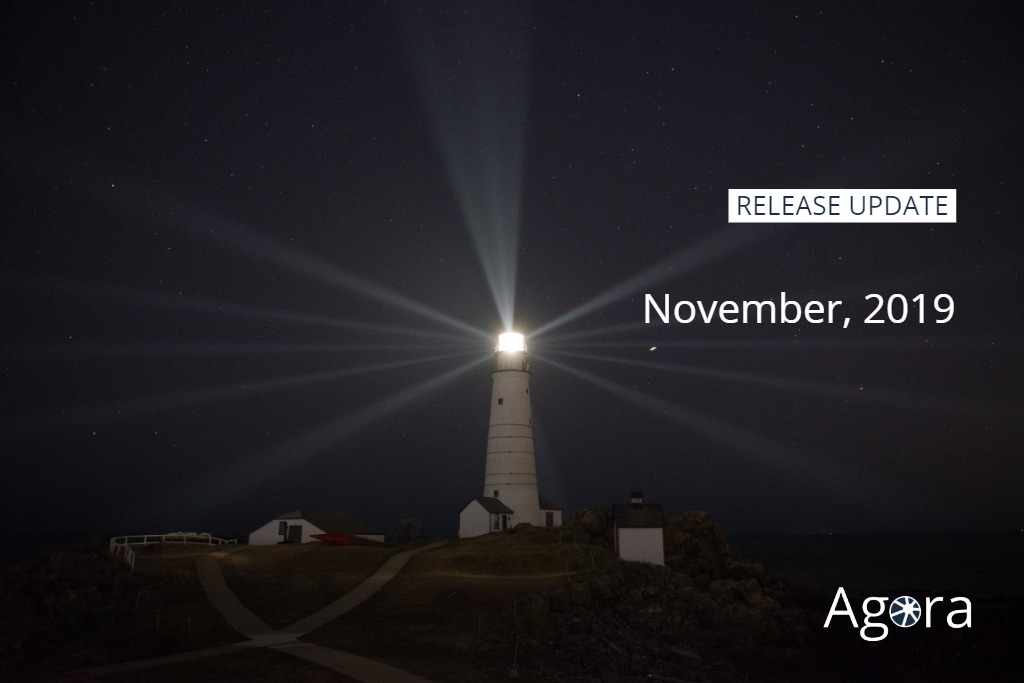 Next week, a new version of Agora Plus V3 will be deployed. You will discover new features, such as the notification manager and the user account management. This new version also includes some bug fixes and improvements. The customers who already use Agora Plus V3 will be updated automatically.
New + Improved
Please note that some screens may differ depending on your country and the manufacturer you are working with.
Notification
This feature will only be available for clients currently using work orders.
To visualize the important information you need to manage on a daily basis, we have implemented a feature to know at a glance if a new work order has been created.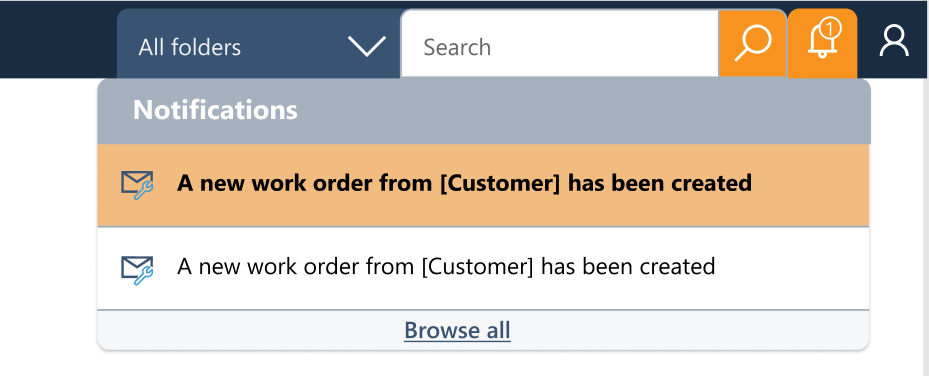 This functionality will then be extended to other types of events such as orders or repair files.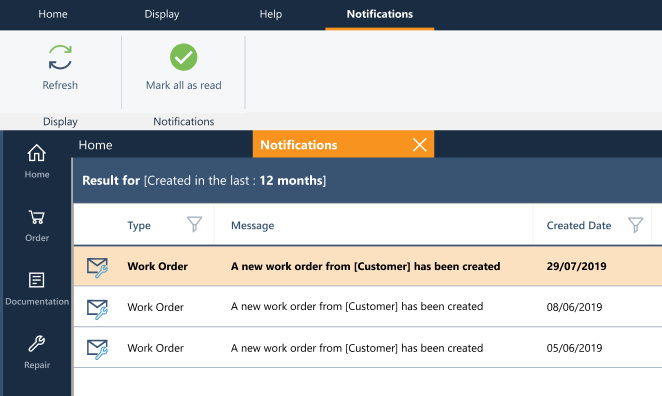 A second screen displays all notifications and those which have not yet been viewed.
User management
To manage your users, we have deployed a feature that allows you to create user accounts and assign them different rights.
This feature is available from the "Admin" tab. You have access to this feature if you use your main account.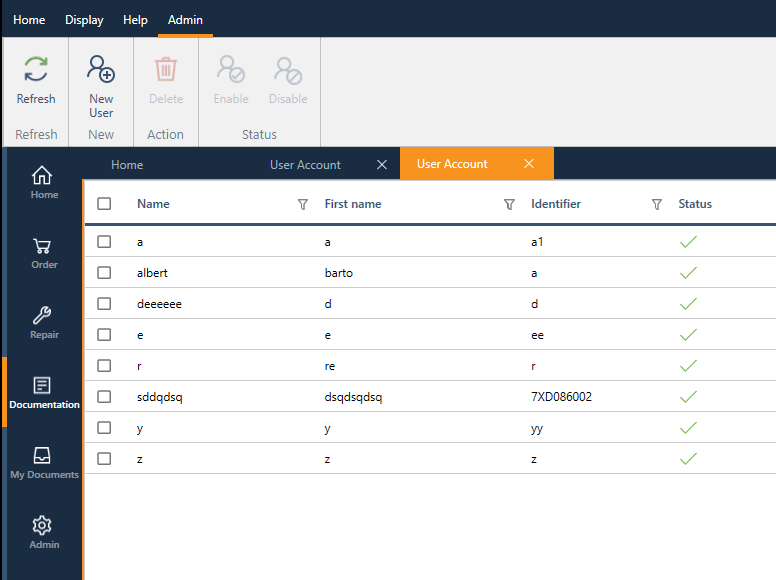 In this screen you can view all the accounts created and check the status of the accounts. Actions in the ribbon allow you to enable/disable one or more accounts.
You can create a user from the button :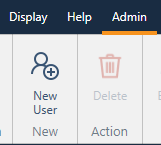 To modify an account, simply click on the line :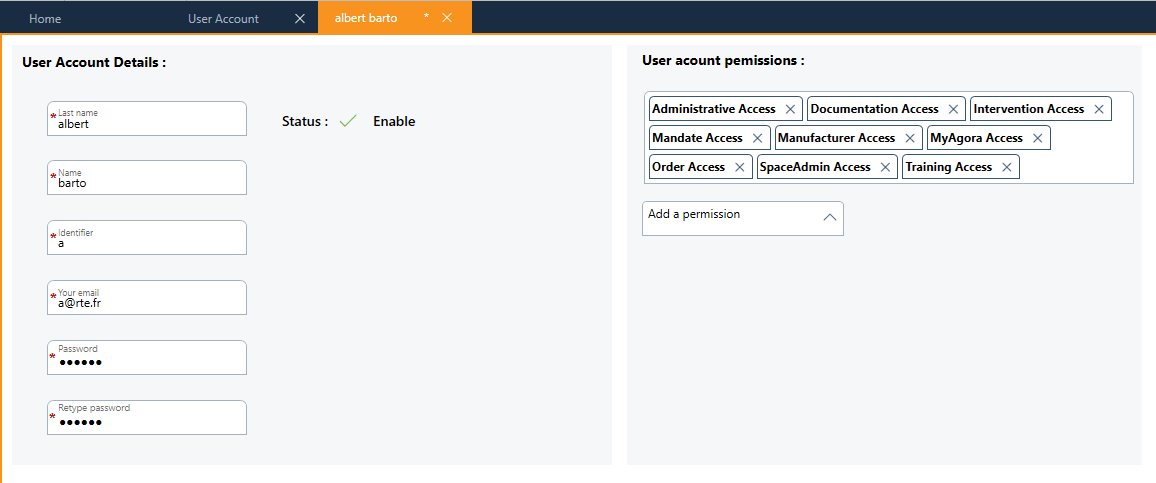 You can modify the different user information except the user ID.
The permissions
This screen may vary depending on the features available for your country
You can give different rights to the accounts created: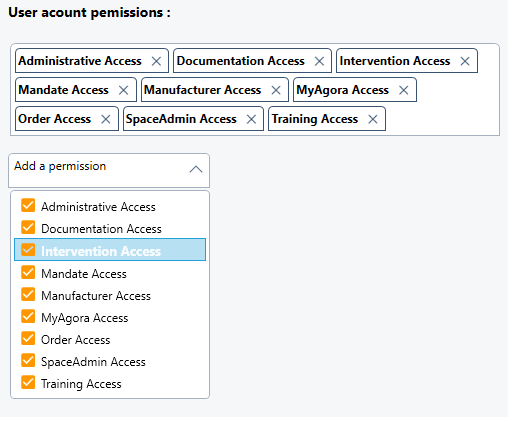 Search for a repair file or a mission order by telephone number
We are constantly listening to you to improve existing features. The search did not allow an efficient search by telephone number on a mission order or intervention file. So we modified this search filter so that it ignores spaces for example: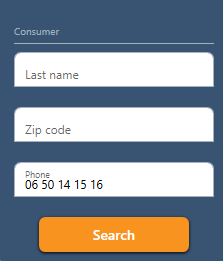 The result of which is:

Copy a command line
In the same way, we received the request to add the possibility to duplicate one or more order lines from the shopping cart. A new action is now available from the ribbon when you are in the basket:
Fixes
This new version of Agora is a stabilization version in which we have included simple improvements which should allow you to gain in productivity. Many fixes have also been applied to improve the quality of the application.
Coming Next
In January a new version of Agora Plus will be deployed with new features while keeping the idea of improving existing features thanks to your feedback.