Agoragroup, technological leader in household electrical after-sales service, is launching version 3 of its Agoraplus solution to meet the new needs of its users. Ergonomics, connectivity and innovation, version 3 incorporates the new design system called Constellation. Overview of the V3.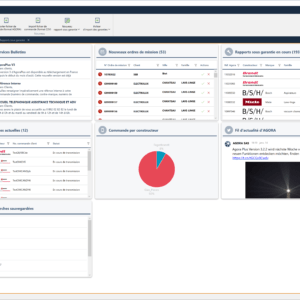 Agoraplus version 3

:

the innovation for the after-sales service

Agoraplusversion 3, already used by many users on a daily basis, is available for download. The transitionwill be done gradually with the possibility of downloading V3 while keeping V2 on your workstation. The final switch to the new version is scheduled for early 2021.

"The release of this version 3 makes it possible to unify our designs, explainsEmmanuel Benoit CEO of Agoragroup, and to initiate the shift towards new developments to come.. "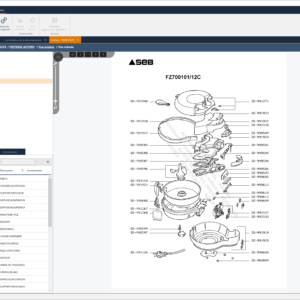 The interfaces have been designed to reflect greater consistency, bring fluidity and speed in navigation as well as better readability:
– A new navigation using a vertical bar containing the categories (Documentation, Order, Repair)
– Interactive options and contextual features in the banner
– A new research panel
– A system of advanced filters on all lists.
Constellation, the design system of Agoragroup's future
The implementation of the Constellation visual language is central to the group's evolution strategy. Constellation will also be implemented on mobile applications in 2021, to meet the demand of Agoragroup customers to gain access to their information while on the move. The group announces to be able to release evolutions every 6 weeks with Constellation. The household appliances sector is more connected than ever!
Anticipating the needs of the repair industry thanks to Agoragroup labs
For 20 years, the technological leader group continues to innovate with its Labs in order to respond and above all to anticipate the transformation of the sector. Now present in 80 countries with more than 10,000 users, the group manages Agoraplus, Agoserveand GCplus. "We have always been the chain linking all players in the household appliance sector, underlines Emmanuel Benoit, The challenge today is to unite all the players beyond the users with our solutions. We want to connect, facilitate and enable every small SME or large group to have a productive workflow." The new version of Agoserve, the dedicated repair management software integrating Agoraplus, should also be available very soon.